Kelleys Island Audubon Club
For more than 100 years, Audubon has embraced the mission of protecting birds and the places they need
The mission of the Kelleys Island Audubon Club is to bring into closer association those interested in the study of wild birds and in the conservation of natural resources of Kelleys Island; to further the knowledge, understanding, and appreciation of ecology; and to cooperate with other organizations having similar objectives.
Message from the Audubon President
All four seasons are delightful on Kelleys Island. The winter quietude is best for many, but my time is spring. The island's fresh warm breezes bring life back. Wildflowers, including the Lakeside Daisy, remind us of what is to come. Warblers and morels. Muddy boots and tilling gardens. Faces old and new. All happy to be part of this so-longed-for season.
Our first Kelleys Island Audubon Club (KIAC) meeting is Thurs., May 19. Nest With the Birds starts two days later on the 21st. If you are new to Kelleys Island, we would love for you to join us for our monthly meetings. They are held on the third Thursday each month May through October. A guest speaker will educate us about our island.  Bring a dish to the potluck that is held right before the meeting and program.  
Our diverse group of members have one thing in common: keeping our island healthy for all the reasons we love it.  Natural areas and preserves are priceless.  Read our Kelleys Island Treasures Brochure to find these places. (Maps to the preserves are found on the KelleysIslandNature.org/preserves web page.) The summer flies by.  Our meetings are well attended and our potlucks superb.  Summer is for swimming.  Go to the beach.  Be on the lookout for white pelicans that nest at our end of Lake Erie.  
In the fall, bird banding is very popular.  As the season lingers, get ready for owl banding.  Wow, what a wonderful program!  Tom and Paula Bartlett have conducted this research for 20 years and entertain and educate with a wonderful wit and style that impresses young and old.  A great educational experience and special way to end the birding season.  
Nature is ever changing all year long on Kelleys Island.  Any season is a great time to take a hike and while you are at it…look up for eagles.
Monthly meetings will be held in the Pavilion at Community Park, located on Addition St.  The meetings will begin at 6:00 with a carry in dinner, then the program will start at 7:00.  If the weather is inclement, the meeting will be moved to Estes School.  Check on Facebook for the latest updates.
May 18
June 15
July 20
Aug. 17
Sept 21
Oct. 19
Nov. 4 – End of the Year Party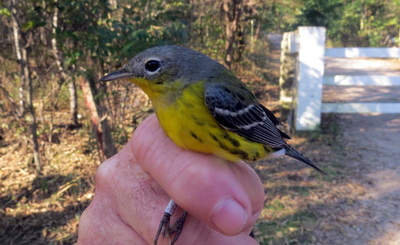 The "Nest With the Birds" program is held in May and the "Feathers and Foliage Festival" is held in mid September. Every year we will be banding birds on Kelleys Island at Long Point during these two events. All programs are free of charge and all are welcome.  For dates and information go to the Bird Banding Page.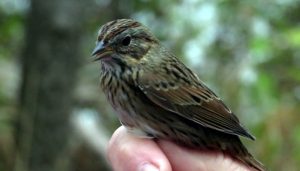 In 1992 a small group of Kelleys Island residents formed the Kelleys Island Audubon Club to protect, preserve and develop natural habitat for the birds and wildlife that inhabit the island. The meetings are held on the third Thursday of each month May through October at the pavilion in Community Park on Addison St.  In case of inclement weather, the meeting will be moved to Kelleys Island School on Ward Street. The membership has grown to 80+ members and each meeting provides an opportunity to socialize with a potluck dinner and nature related programs. Memberships are available annually beginning in May at the individual, family and business level.  Lifetime memberships are also available.  Please see the Membership page for current information.  
Let us know if you have questionsor comments.